How to Get Fresh Copy And Paste Emails For Your Subscribers...Without Being A Writing Genius Or Fancy Product Creator And Without Having To Spend Your Hard Earned Money On Outdated Rehashed Private Label Rights...Guaranteed!
Date:
From: Heri Rosyadi
Re: Quality Content For Profits

Dear content seeker,

I won't waste your time.

I know you want a simple, instant solution for getting quality content for your list. Content you can use how you want and when you want that turns your newsletters into profits! You'll quickly create instant credibility and gain trust from your subscribers which means more money in your pockets...with what I got for you.
Let's face it, people want and demand: quality information. And content creation can become one of the most boring and tedious jobs online, especially if you don't like to do it. You can end up spending days, even weeks trying to come up with new material to use in your business...I know your pain. So what do you do?
To get results bigger and faster - many would lead you to believe you need to be an online "guru" to get your list to love you. Or you need to pay $12-$15 per article to get decent content you can use for your list. Well that's simply not true. I have the instant solution for you! All you have to do is grab this package and copy and paste these emails into your autoresponder account! And best of all, if you say yes today, you can get my Newsletters In A Box with Master Resell Rights for my rock bottom introductory price of just $10!.
This is not rehashed PLR. I paid top writers from a secret source of mine $9 per newsletter. It took me about a week to go through every newsletter to make sure I only got quality. So just by taking me up on this offer you are instantly saving yourself 7 days of boring review work and and an instant $205 that you don't have to pay out!
Minutes from now,you'll get 24 copy and paste email newsletters that you can use for build up the relationship with you list and increase your goodwill -- which means a fatter bank account for you in the end!
You don't get 300 PLR articles from 3 yrs ago that'll take you 5 weeks to go through - instead, I give you 24 text files that you can open up, edit and copy and paste into your favorite autoresponder!
These copy and paste newsletters specifically go over...
You Welcome Letter

Hosting

FTP

An Easy to Use HTML Editor

Squeeze Pages

Sales Funnels

List Building

Autoresponders

OTO's

Blogging

Ad Swaps

Ad Tracking

Affiliate Marketing

SEO Basics

Clickbank Basics

Facebook Marketing

Forum Marketing

How To Treat Your Subscribers

Twitter Marketing

Instant Commissions Networks

Master Resell Rights

Private Label Rights

Traffic Methods

How To Make Money With JV Giveaways
And get this --
You'll not only be able to use these newsletters for yourself, but you'll also be able to earn money by selling Master Resell Rights to this entire package as well!
This means you'll make your investment back with just 1 sale!
So Why Am I Only Charging $12 Dimesale Price for All this?
Truth be told, I should be asking for much more. But there is a reason I kept the price so low. This is the first time I have made this available to the public, and so this is a way for me to get a feel of how much demand I have for the topic.
Plus it will allow me to get testimonials from satisfied users which I can then place on this page. That alone will enable me to be able to raise the price. Finally, I want you to become a customer of mine for life!
What better way than to give you a really killer deal? That will make you much more likely to consider future products I plan on releasing.


Why You Risk Absolutely Nothing!
If you're like me, you hate having to risk even a penny on a speculation. I don't want you to risk anything when you say yes to my offer today. So I'm going to extend to you a 30 day, no-questions asked, money back guarantee. Here's how it works. For any reason (or no reason at all) you decide this product isn't for you in the next 30 days, simply contact me and let me know. I'll refund every penny of your purchase promptly and without question. With that in mind, you have absolutely nothing to lose!
Here's Everything You Get!
24 Newsletters In A Box with Master Resell Rights $216 Value
Get Instant Access To Everything For Only $12 Dimesale Price!
*If you buy now, you'll lock in the lowest rate!
(This price is a special offer and will go up in the future)
Yes, Heri Rosyadi! I'll Take It All!
24 Newsletters In A Box with MRR
This Sales Letter To Sell The Whole Package!
I understand that by making my purchase now, I'm locking in the lowest price available and that I'm covered by your "risk nothing" guarantee!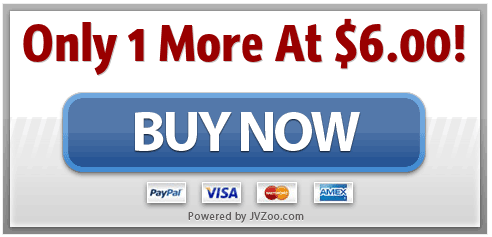 * Once your secure payment is completed, you'll get instant
Digital access to your product and bonuses.
Your Rights To This Package:
[No] Emails and Sales Letter Can Be Given Away
[No] Can Claim Authorship
[No] Can Be Offered Through Auction sites
[No] Can Sell Private Label Rights
[Yes] Newsletters Can Be Used For Personal Use
[Yes] Can Sell Newsletters
[Yes] Can Be Packaged
[Yes] Can Be Offered As A Bonus
[Yes] Can Be Added To Paid Membership Sites
[Yes] Can Sell Resell Rights
[Yes] Can sell Master Resale Rights
[Yes] Can Claim Copyright If More Than 75% of Original Content Is Changed
To your success,
Heri Rosyadi

P.S. Remember, this is an introductory offer, so the price is likely to increase at any time. So don't delay, act now to get your hands on these 24 Newsletters In A Box With Master Resell Rights. Remember, there is a 30 day money back guarantee. Can you afford to pass up on these newsletters at only $0.45 a piece!? Get the results you want now!